Dope Dyed PP BCF Color Yarn for Carpet 1000D-2800D
introduction:
PP BCF yarn is widely used in the safety net belt, flexible container bags, geotextile, ropes, cables,conveyor belt,industrial sewing thread, concrete cracking fiber, canvas in areas such as a substitute for polyester, material of carpet production, Carpets, car mats, weaving can be widely used in a variety of decorative fabric.
To Share:
<![endif]-->
Features

Technical Parameters
| | | | |
| --- | --- | --- | --- |
| Product name | PP BCF Yarn | Raw material | Polypropylene |
| Linear Density | 800D-4500D | CV of density | ≤ 3.5 % |
| Deviation of density | ± 3.5 % | Intermingle Number (knots/meter) | Adjustable |
| Breaking tenacity | ≥ 1.85 g/d | CV of tenacity | ≤ 8% |
| Elongation of breaking | 20-35% | CV of elongation | ≤ 15% |
| Boiling water shrinkage | ≤ 4 % | Elongation of heat crimp | ≥ 14% |
---
Application: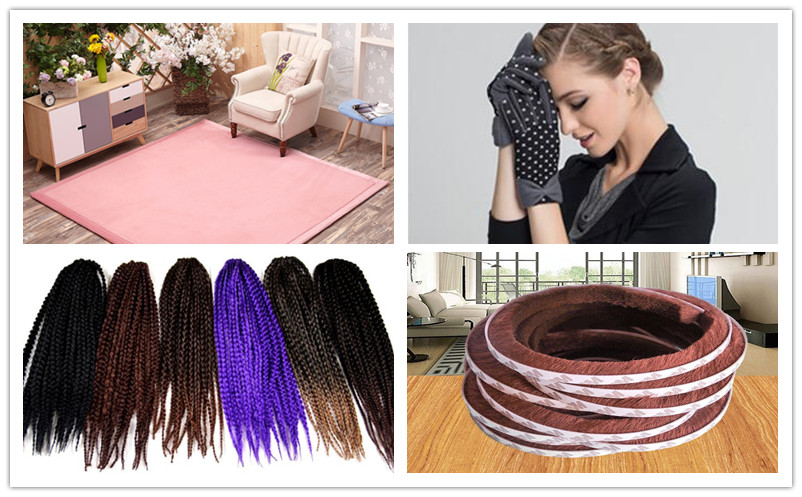 ---
Packaging & Delivery
Packaging Details: Packed by bale or in PP Woven Bag or in Master Carton.
Delivery Detail: Shipped in 15-20 working days after down payment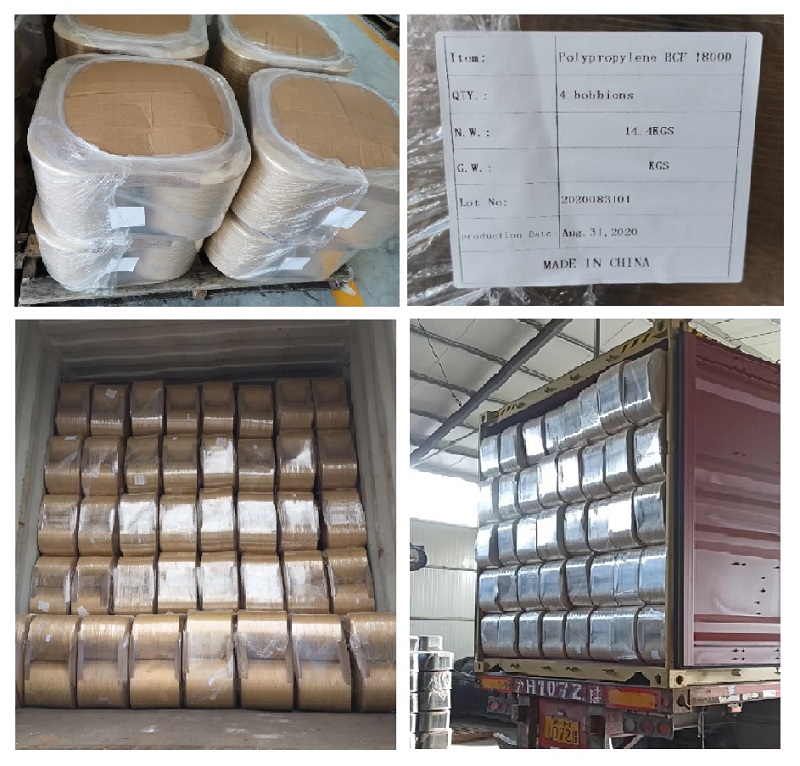 ---
BCF yarn is also called bulked continuous filament, which is made of PP chips added with color master batches, through extruding and melting of screw extruder, then processed with spinning, side air cooling, oiling, stretching, hot air variant, drum cooling, intermingling, winding and finally forms PP BCF bobbins.
Immediately Consult
Tag:Multifilament Yarn,PP Yarn,pp bcf yarn,bcf yarn,polypropylene yarn
Other Products


Quality first, service first, continuous improvement and innovation to meet the customers.